About Us
Building a Healthier Community
At Stevens Chiropractic Center, our mission is to remove subluxation, also known as interference within your nervous system, to help your body heal itself naturally. Through specific chiropractic care, we've helped thousands of patients over the years recover from minor and severe injuries as well as chronic pain. Whether you're a high school athlete, a new parent or someone who's been dealing with low back pain for years, we're confident in our abilities to restore your health.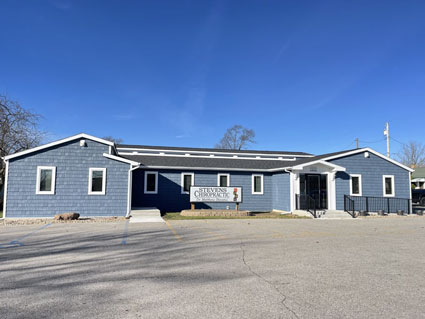 A Friendly Environment for Care
Our entire team hopes to provide you with care that is friendly and family-oriented. In fact, we often see entire families in our practice—from infants to teens and parents to grandparents. One of the best parts about chiropractic care is that it's gentle and safe for people of all ages. At Stevens Chiropractic Center, there's no need to be nervous about your care—we use proven techniques that offer precise adjustments without pain. We'll also let you know exactly what's going on during your care and encourage patients to ask any questions that they might have.
We want you to feel at ease, and we'll do everything we can to help you relax during your time with us. Patients often enjoy the fact that our care is very smooth—from the moment you arrive to the moment you leave, we'll take care of you.
Learn More About Chiropractic Care
Our team would love to help your family feel better through natural and safe chiropractic care. We're happy to accept most insurance plans and offer free consultations for your convenience. Discover how great we can help you feel!
Contact us today for an appointment.
About Stevens Chiropractic Center | (260) 665-9479