Meet Dr. Matthew Stevens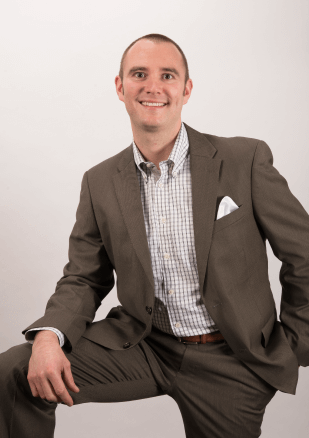 Growing Up Around Chiropractic
Dr. Matthew Stevens is a second-generation chiropractor and was first introduced to the profession by his father who recently retired from Stevens Chiropractic Center. Growing up around the profession, he had the unique opportunity to see how much his father helped people and even benefited from care himself after several sports injuries. In high school, Dr. Stevens knew that chiropractic was the career for him as he wanted to continue to improve health and happiness for the community just as his father had done for many years.
Dr. Stevens attended Palmer College in Davenport where he obtained his Doctorate of Chiropractic. One of his favorite moments was on graduation day when he was presented his degree by both the President of the school and his father-two great influences on his life and career!
Offering Gentle Care
Dr. Stevens believes in offering patients the most precise and specific care possible, which is why he's chosen to become an expert in the Activator adjustment technique. For almost all patients, he'll use this style which involves a small handheld tool that gently aligns your spine. The technique is very specific, offering custom care for each patient.
Contact Us
Outside of the Practice
When he isn't helping patients overcome pain and discomfort at Stevens Chiropractic Center, Dr. Stevens enjoys spending time with his wife and three children, Paul, Hailey and Chloe. In their spare time, they like to travel and check out the local state parks.
Get to know more about Dr. Stevens today by scheduling your free consultation with our practice.
---
Angola Chiropractor Dr. Matthew Stevens | (260) 665-9479